Tribute from an enthusiast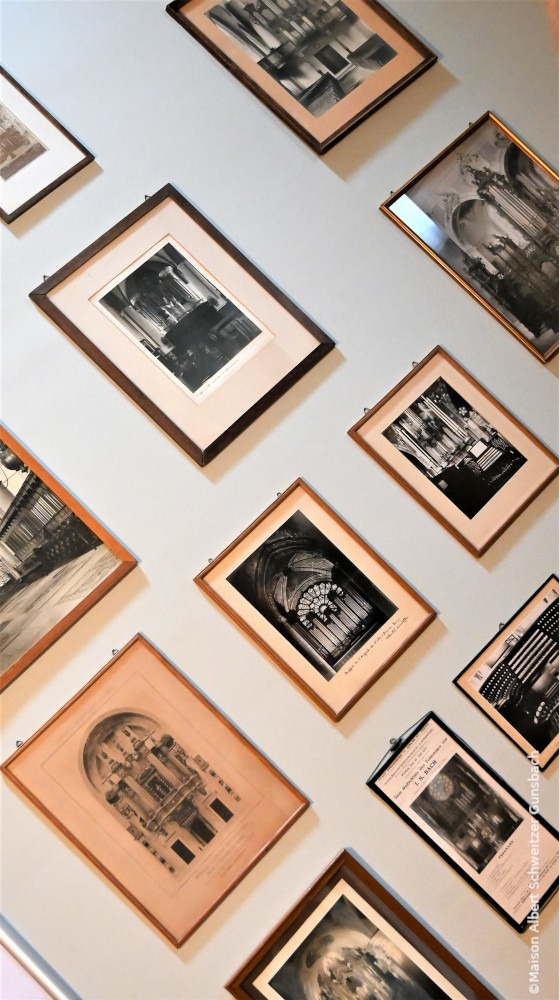 At the Maison Schweitzer in Gunsbach, the stairwell is adorned with numerous photos and engravings of organs. From the ground floor to the top floor, all hung by Albert Schweitzer himself, these photos illustrate the marvellous instruments on which he was able to play or contribute to their restoration.
Working with large organs created a special bond for the Doctor that he liked to remember.