The timeless bow tie
The timeless bow tie! At all latitudes and in all times, this clothing accessory has accompanied Dr. Schweitzer like a signature. And if he didn't have one adorning his neck, he always had one tucked away in one of his pockets, waiting for the right opportunity to make an appearance for a photo, an interview or an official visit.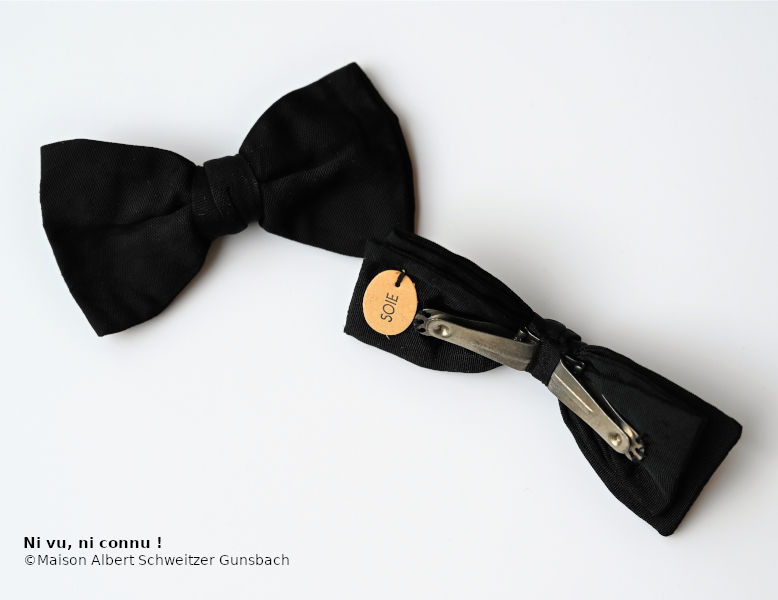 The trick ?
A system of clips and fasteners for a quick and easy attachment !